Idea generation to create an edgy look.
In order to be able to have the right final product. I made different models from PU foam to reach the desired aesthetics. The final PU foam model have been made to show the proportions, size and positioning.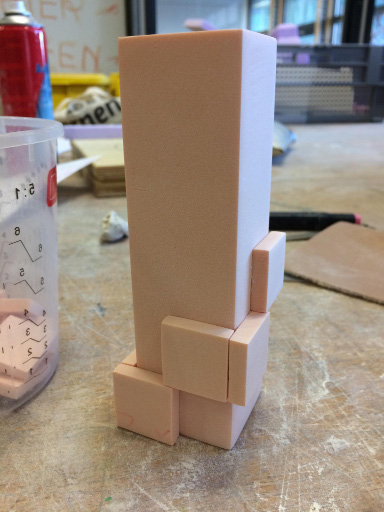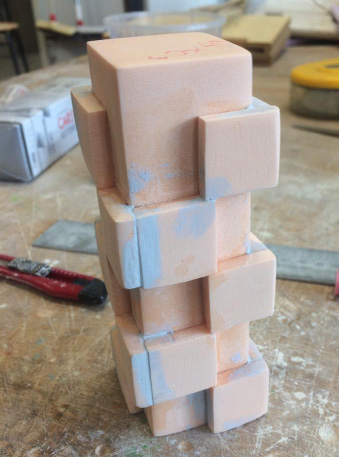 After the final shape have been prototyped from foam and the small holes were filled up it was time to start making the casts.

After it was taken out of the cast I started cleaning it up. First, the top of the vase has been re-moved. After that, with a wet finger, the bigger mistakes were fixed. Then using a chisel all the surfaces were flattened.
As a final touch I sanded it with very fine sandpaper.
The final product and the rendered images from solidworks.